Musings of an infosec nerd
---
Nostalgia
I'll preface this post with a warning that it is 99% technical content-free. If you want to follow me on a trip down memory lane to the early 90's then grab your walkman, put on your shell suit and let's do this!
Let's have a drink
A friend who I used to work with at RWE decided to organise a night out for those of us who have recently left. It's been 6 months since I left RWE after working there for 13 years and a lot of us who had been there for similar lengths of time have left over the last year or so. I hadn't seen these guys since I left so I was looking forward to catching up with them and seeing how they're doing, and commiserating with those that were still there and facing the axe.
A pint and three-quarters in and we were swapping war stories about life outside the old concrete monolith that we'd worked in for so long and talk soon turned to how we'd all ended up there.
I hadn't realised when I got the invite, but one of the guys who came along I had known from my very first IT job back in 1994......
The college years
I was 17 and I had just left school the previous year. I was studying a BTEC in IT fundamentals and applications at Halesowen college, life was good and I still had hair. I hated school, I mean I really hated it and I was so glad to finally be out from that toxic atmosphere. I was finally studying what I was interested in with a bunch of nerds who were mostly on the same wavelength. The course was heavy on programming, maths and electronics and it was really fun to get my teeth into something so interesting. Part of the course required that we do 2 weeks of work experience with a real business, to help us prepare for the realities of work I guess.
At this point I had worked nights at a petrol station just to get some money to go out with. The fates had other ideas about that and the petrol station was soon shut down and I was out of work. I figured if I could find the right place to do my work experience I might be able to turn it into a 2 week interview and get another job out of it. A job that is actually in the field I was studying.
ICON computers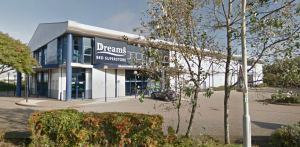 The Dudley area wasn't exactly silicon valley so the opportunities to work in IT for a 17-year-old at college weren't exactly vast and many. My only realistic option was the large computer store that had recently opened over on the Merry Hill waterfront. I make a phone call and speak to the store manager Irfan and arrange to go in to speak to him. A short interview later and I've got my work experience placement.
ICON was my first proper IT job and I quickly fell into the technical support role. My mentor for those early years was a Andy Green, the technical manager, and I credit him for giving me the time, resources and knowledge that I needed to start on the path that I'm on today.
I clearly remember the first ever job I had to do at ICON. A customer had brought a new hard drive from us, a whopping 150mb monster, and he wanted us to fit it for him in his PC. I had *no* idea where to start. We didn't have the internet back then so it was a case of reading the badly translated Japanese manual, grabbing a screwdriver and seeing what was what. After plugging in the IDE cable and power I switched the machine on and.... DISK NOT FOUND. Crap, not only wasn't it seeing the new disk but it couldn't see the old one either and the machine wouldn't even boot. Andy sees what I'm doing and it's obvious that he's having fun watching me think I've destroyed the customers computer. He gives me a minute and then comes over and points to a pair of jumpers on the back of the drive labelled "Master" and "Slave". The penny drops, I move the jumper on the new drive from "Master" to "Slave" and the machine boots first time. This was probably one of the best lessons I could have had, he let me have a go and only gave me just enough information so that I could figure it out for myself. I learned so much from the time I spent working for Andy and I'm sure that I wouldn't be where I am today without the guidance he gave me in those early years.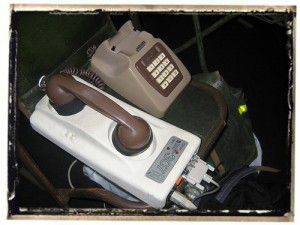 Soon after I started at ICON a friend of mine from college mentioned that he was also looking for a job. At the time the support department was just Andy working full-time and me working on the weekend. We were starting to get busier in the shop as the home computer market was starting to take off in a big way. Windows 95 was just around the corner and there had been a big marketing push by Microsoft. My friend came on board to join me at the weekend and we hired 2 full-time guys to work some of the week and the busy Saturdays. Mike was one of the full-time guys we brought on and it was him who started me on this 20 year trip down memory lane last night. I could fill a hundred blog posts about the kind of stuff we got up to in those 18 months we were there, but suffice to say we got to play with tons of cool stuff, such as the beast of an acoustic coupler pictured above which we used to reach BBS's all over the place. We also set up a 10base2 Novel network in the store, and used it to play Doom. We got to see one of the first CD writers to come on the market and I ended up getting an Apple Newton!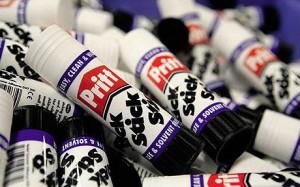 Sadly this wasn't to last. Many smaller shops sprang up and a combination of our location and the size of the store soon made it impossible to compete. We all kept in touch after we went our separate ways and some of us even ended up working together again. I made some great friends in '94 who I'm still in contact with today, we socialised together, chased girls in the local pubs and at least two of us met our partners thanks to the friendships we made.
So thank you Mike for reminding me about the journey I've been on. Thank you Irfan and Greg for giving me a chance. Thank you Andy for having the patience to train me, and making sure I had the tools I needed to continue to learn that I still use to this day. Thank you Neil for putting up with my constant attempts at comedy for the past 25 years. Thank you to all the people who have helped me as I moved from place to place and gave me opportunities to grow and develop. I hope that I've not let you down.